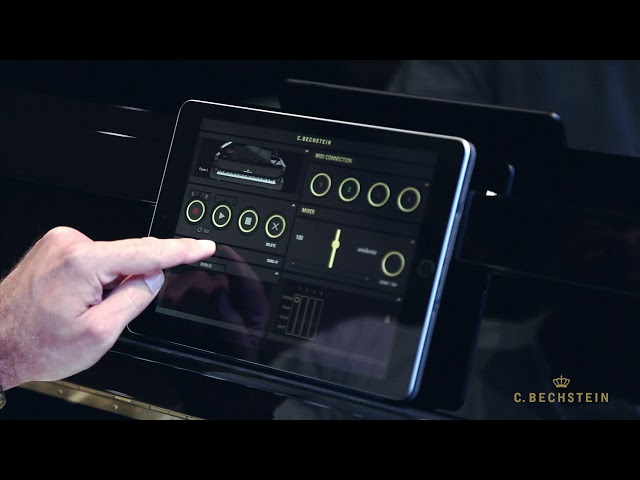 1
Bechstein Black C. Bechstein Vario Silencer System
Item No. : 194613
| | |
| --- | --- |
| Type : | Grand piano |
| Fabrication : | German |
On order

This product will be ordered as soon as possible from our suppliers.
Click & Collect
Pick up in store
Tuesday to Saturday
The specialist's opinion
A masterpiece in terms of sound.
Enjoy your piano anytime with exactly the sound you expect from an instrument in the C. Bechstein family: like a room-filling experience, the best in its class.
And this with a keyboard that allows you to perfectly control all the nuances of your playing, even digitally.

All the advantages of the C.Bechstein Vario silencer:
The C.Bechstein Vario system allows you to play with headphones whenever you want, day or night, with a real acoustic piano.

- Bluetooth MIDI allows you to connect to the C.Bechstein Vario application under Adroid, iOS and iPadOS.

- The USB-C port allows you to connect a computer or other digital devices.

- The audio outputs allow you to output the signal to an external amplification (Hi-Fi system, recorder, amplified speakers, etc.).

- The audio inputs / AUX IN receives external sound sources.
Performances can be recorded:
Thanks to the C. Bechstein Vario app for iOS and iPadOS
Specification
Générale
Type :
Grand piano
Fabrication :
German
Electronics
Silent system :
C. Bechstein Vario Silencer System
Accessories
Helmet provided :
Yes
Our specialists at your service
Acoustic / Silent Pianos